Three Tier Kitchen Island Bench
An oak kitchen island bench, from my DIY back catalogue. This one was made from 3m x 620mm x 38mm oak worktop, cut into 1m lengths (by the manufacturer), four 60mm diameter brushed stainless steel table legs, four 60mm diameter exhaust U-clamps from eBay and four 60mm steel shaft collars.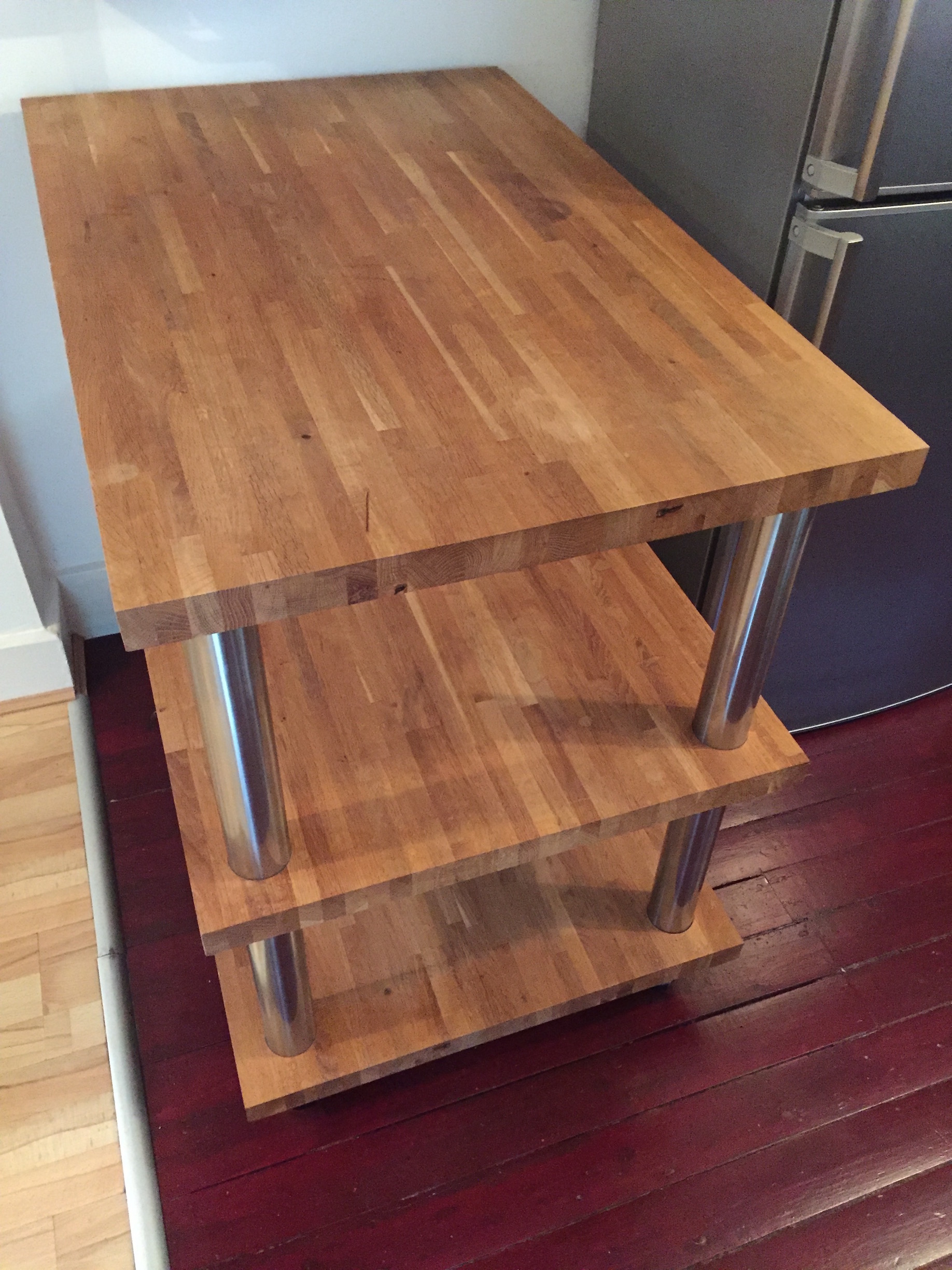 The total cost for the materials was around £200, but could probably be reduced by around £50 if using cheaper exhaust U-clamps.
The construction is simple. The three table top pieces are clamped together and a 60mm hole-saw is used to cut four holes in the corners, leaving enough clearance for the leg plates.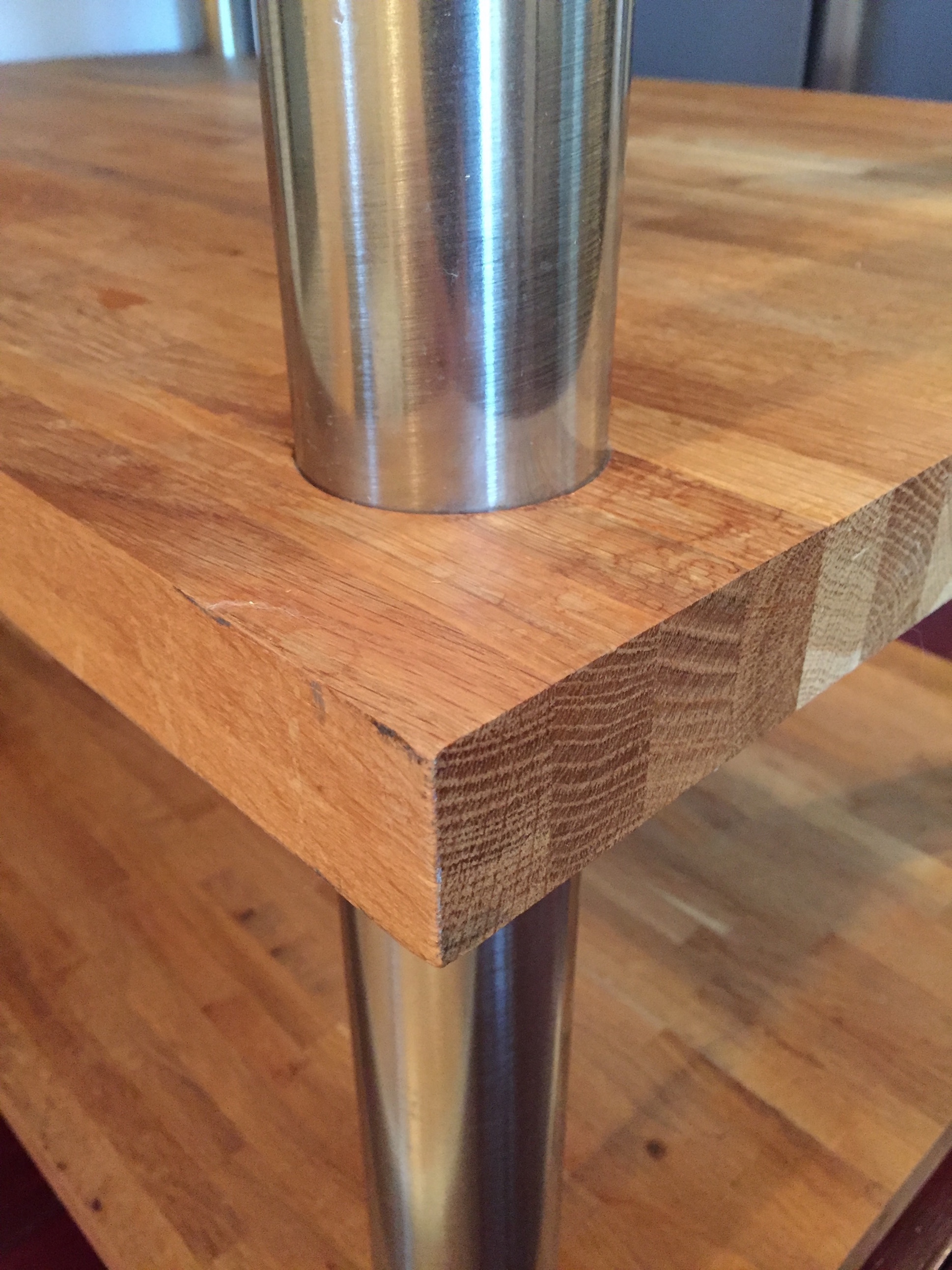 The final construction is done upside down, with the table top laying on a flat surface, in order to align the table leg plates and the remaining two tiers.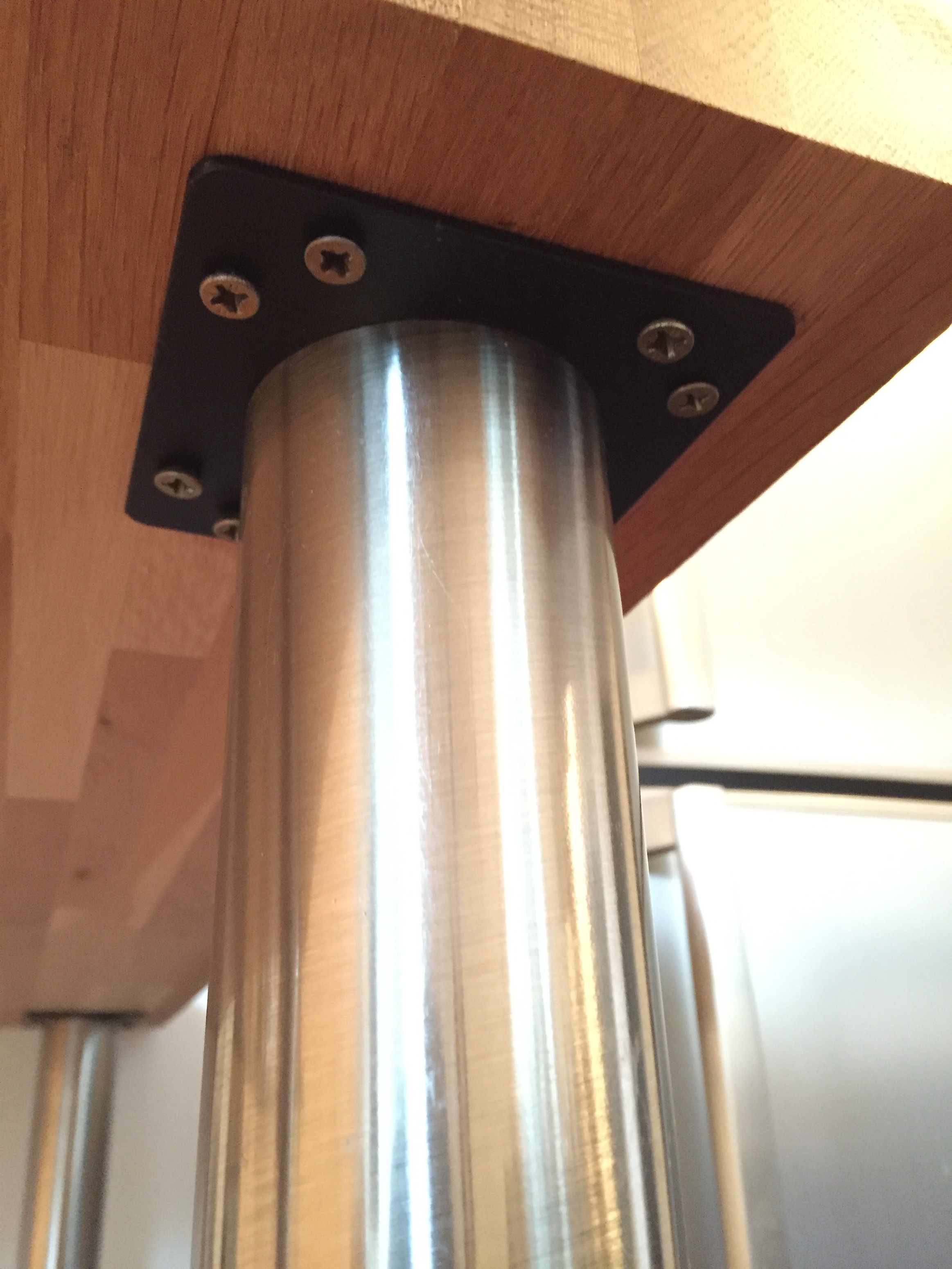 The middle tier is secured with shaft collars underneath and the bottom tier is fixed with exhaust U-clamps.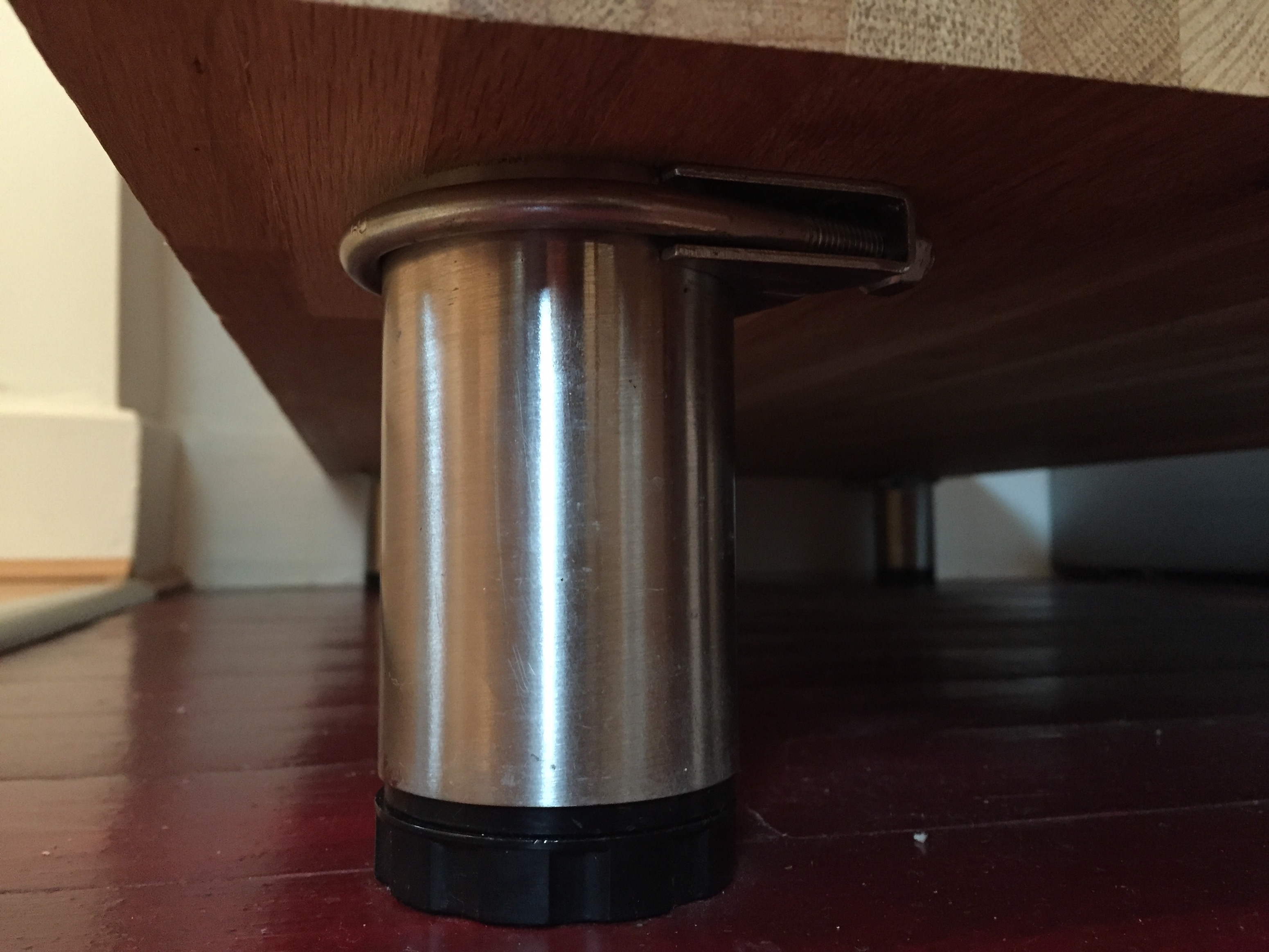 To save costs. I would just buy eight U-clamps and make do without using the shaft collars, which will rust quicker in a kitchen environment and need to be machined down to fit through the legs anyway.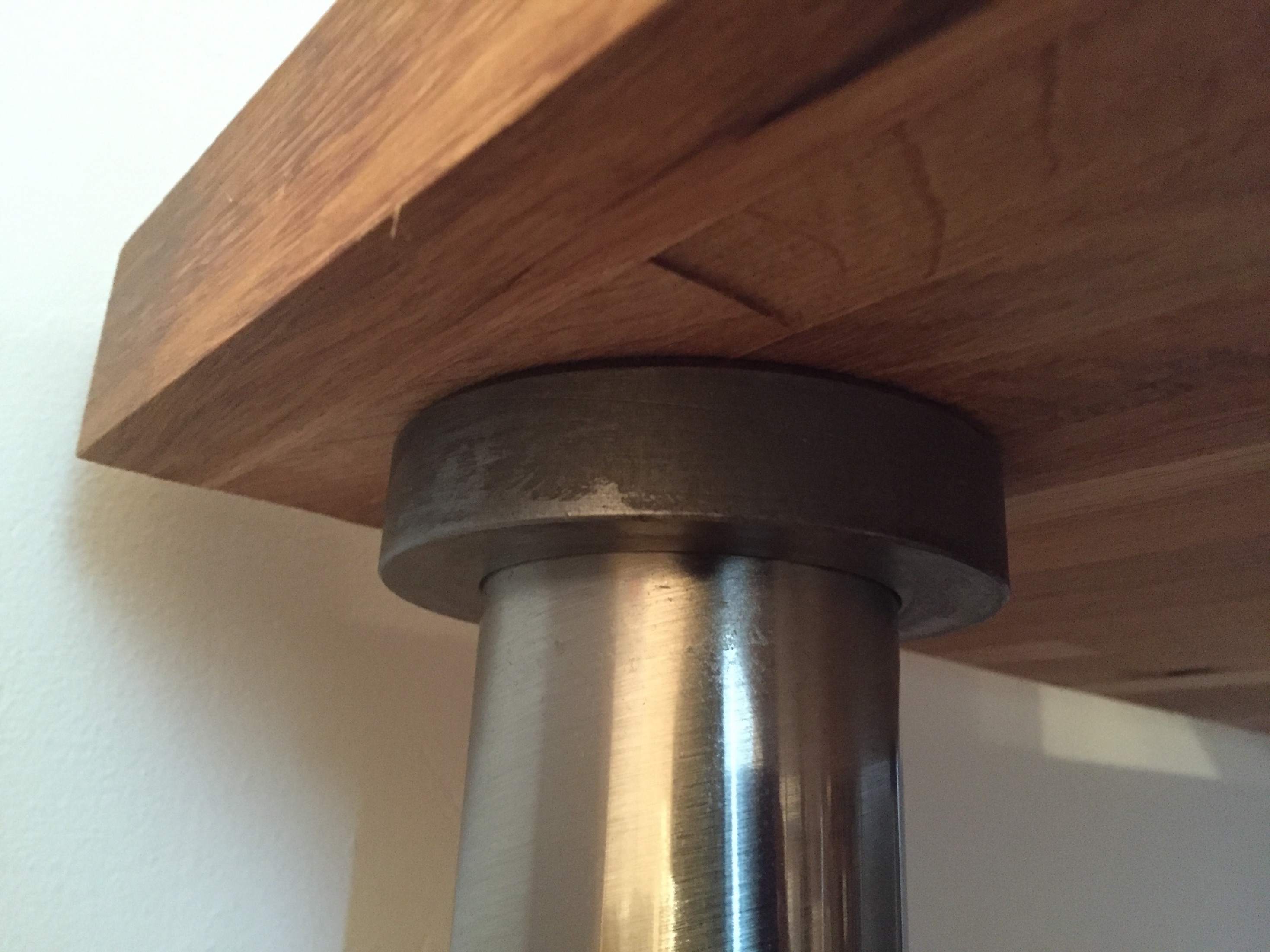 Although arguably, the collars do look more professional.
To finish, an appropriate oil is worked into the table tops and allowed to dry completely prior to the bench being used.