Welcome to Canada, mains power restored...
My wife and I have been travelling in our converted van across continental Europe in 2016/17.
Towards the middle of our trip, we decided to fast
track our plans to move to Canada for family reasons.
We came back to London, put the van on the boat using a German motorhome shipping company called Seabridge and picked it up a few weeks later in Halifax, Nova Scotia.
The thing about North America (and Japan), is that they use 110-120VAC, while our van was built with a battery charger/inverter locked to 220-240VAC.
I suspected this was the case, but wasn't sure, so I decided to take a gamble and not bring a step-up transformer with us.
We drove from Nova Scotia, via PEI then New Brunswick, crossed the US border into Maine and then back out through Quebec and finally to Toronto, Ontario. While camped at Algonquin National Park, I plugged us into camp site mains supply for the first time to discover that our inverter wouldn't actually work at 110-120VAC.
So, I bought a Defender 3.3KVA site transformer from eBay in the UK for £40 and shipped it to Toronto for £60 using parcel2go.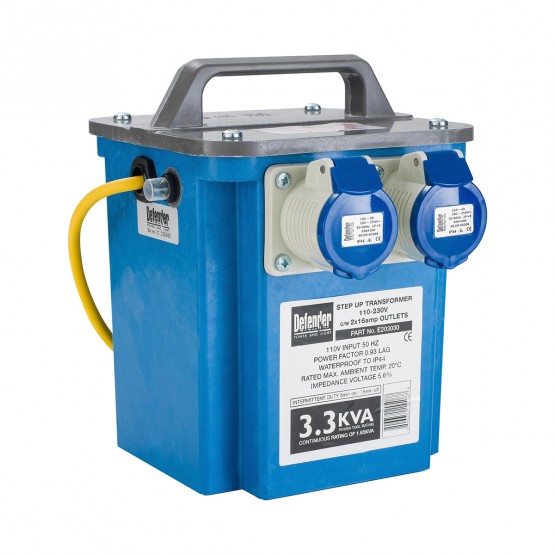 After fitting it with an appropriate plug, we now have 240VAC 60Hz from 110-120VAC 60Hz supply.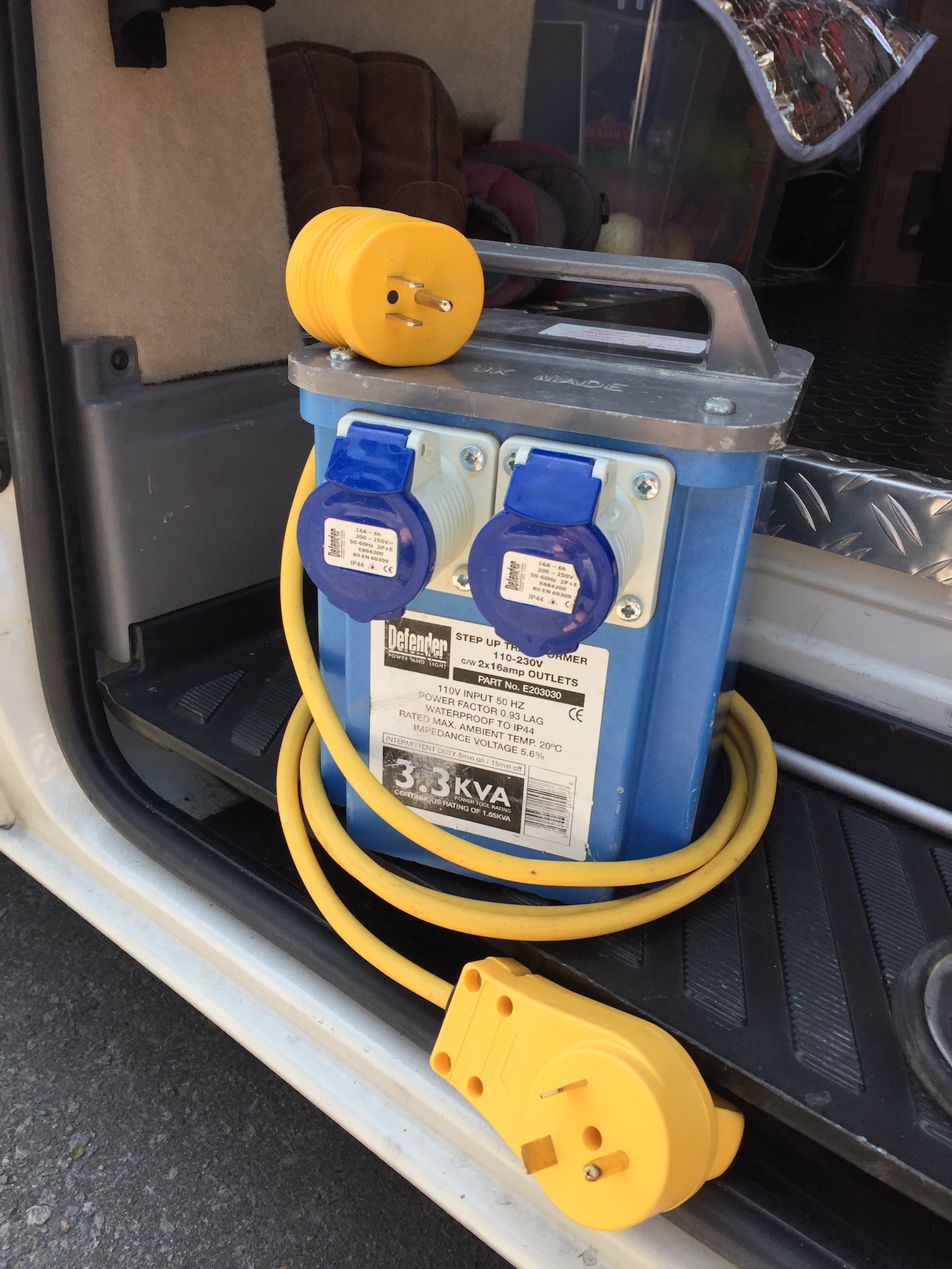 The transformer travels in the foot well by the sliding door.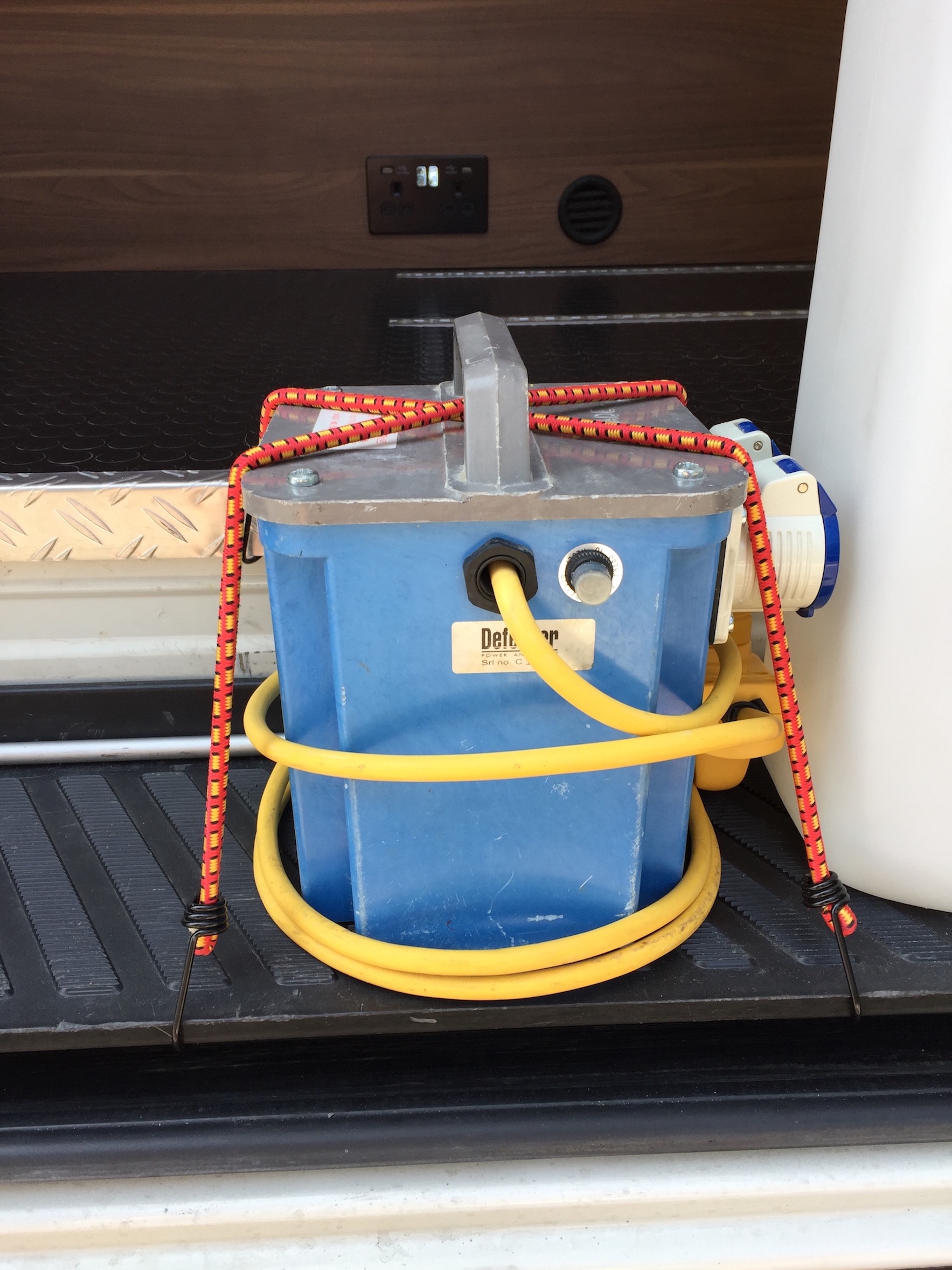 So, thanks to UK building site safety regulations, requiring lower voltage supply, we have a weatherproof transformer to use while camping in North America.
For anyone in a similar position, these types of transformers don't appear exist outside of the UK market.
That is all.